February 15, 2021
The Top 10 Players I Would Like to See Return to NCA/WCC Crokinole
I started playing competitive fingers crokinole in November 2015 at the Scenic City Crokinole Classic. Since then, I have had the chance to play many of the best crokinole players around. However, there are many more players who, due to my relatively late arrival on the competitive scene, I never had a chance to play as for one reason or another they had already moved on from the game. The following is a list of the top 10 players who at one point played in National Crokinole Association tournaments or the World Crokinole Championship, who no longer play competitively who I hope will make a crokinole comeback.
#10 - Jason Hogan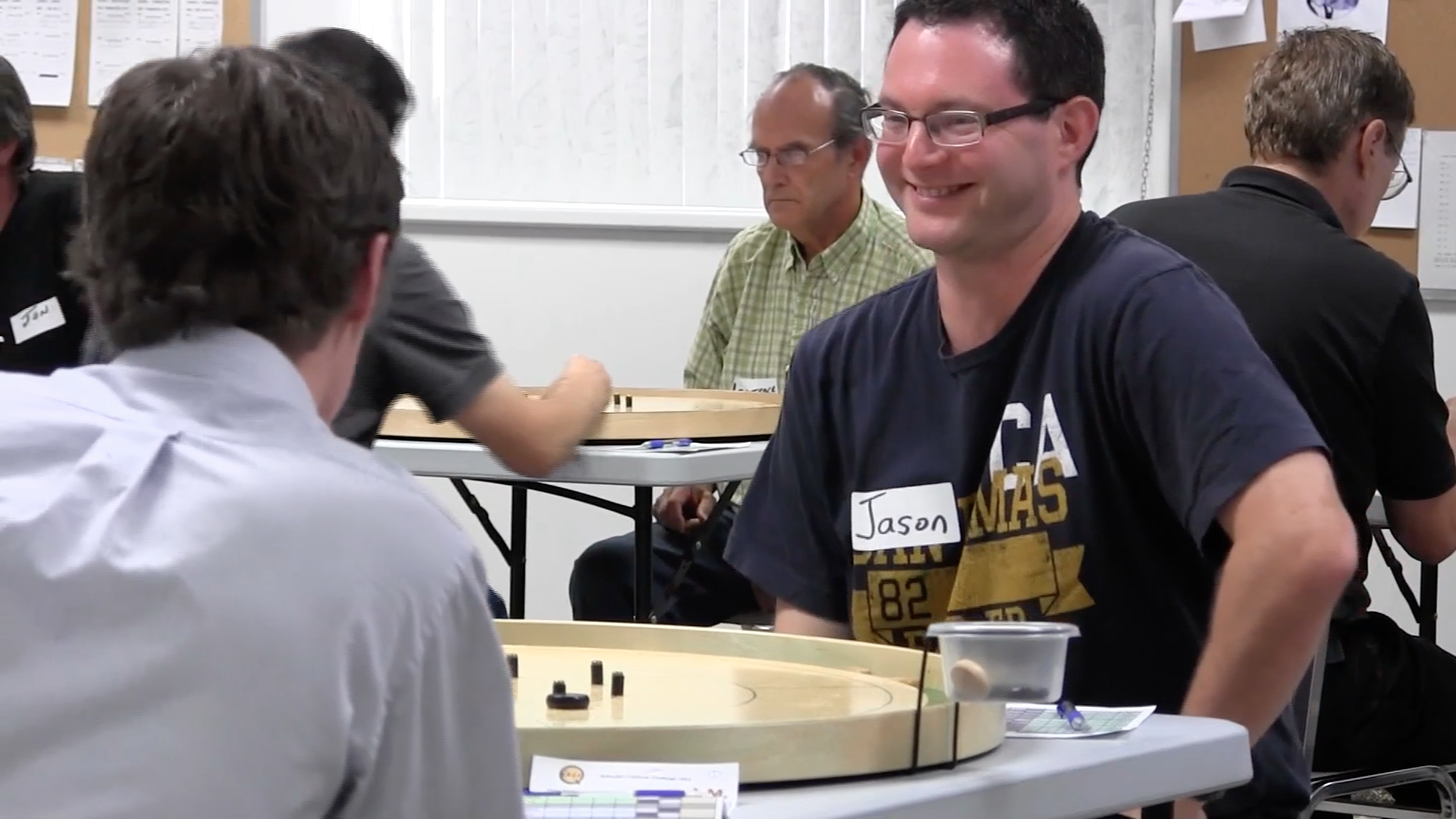 Jason spent a couple of years on the crokinole scene in the early NCA days. According to his Crokinole Depot Player Profile, he was quite active in crokinole in eastern Ontario in the Kawarthas. As most NCA tournaments are centred in southwestern Ontario, it would be great if there were more clubs and tournaments in other parts of the province. As a major organizer in eastern Ontario crokinole, it would be great to have Jason back on the tour.
#9 - Greg Matthison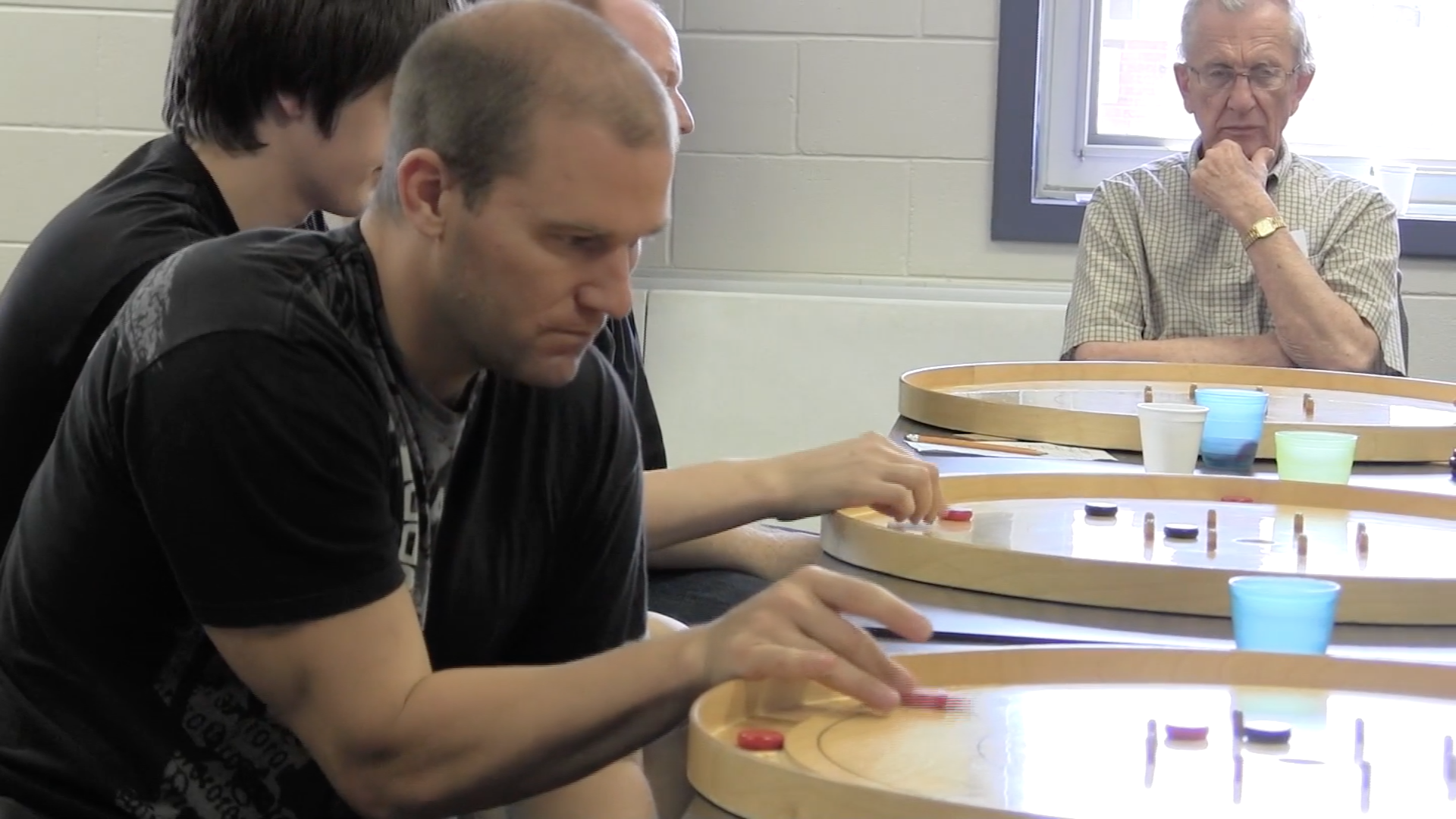 Greg was a founding member of the NCA, and provided much of the energy and organization to get the tour up and running. I don't know much about him as a crokinole player, but I would love it if Greg had the chance to see the fruits of his labour and to have the chance to ask him questions and hear stories about the early days.
#8 - Former WCC Intermediate Champions
Looking at the WCC results page, there are some past top-four finishers in the intermediate division who continue to play the game as adults (most notably 2006-7 champion Nathan Walsh, 2010 4th place finisher Josh Carafiello, 2014 champion Tyson Kuepfer and 2015 champion Abijah Jongsma). However, there are many more players who won the intermediate division or finished in the top four multiple years who no longer come out to tournaments. They clearly had talent, so it would be great to see more take the jump of joining the NCA tour or at least competing in the competitive division of the WCC once they age out of the intermediate division.
#7 - Crokin-Olsons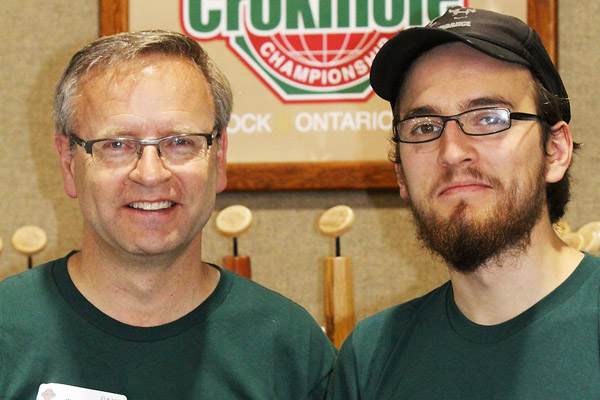 In 2013 the "Crokin-Olsons" (Wilf and Nic Olson) made the trip from Saskatchan to Tavistock to compete at the WCC. Carrying the hopes and dreams of a province on their shoulders, Nic fought hard but couldn't crack the top 16. Wilf, on the other hand, made the top 16 with an impressive 58 points in the preliminary round before scoring 20 points in the top 16 on his way to a 14th place finish. Despite its name, the WCC has had limited Canadian participation outside the province of Ontario. It would be great if more participants from all across our country, as well as international players, would come to the WCC once it starts up again. I dream of a day where each province has a provincial championship, and perhaps each champion receives some sort of incentive to make the trek to Tavistock each June.
#6 - Quin Erzinger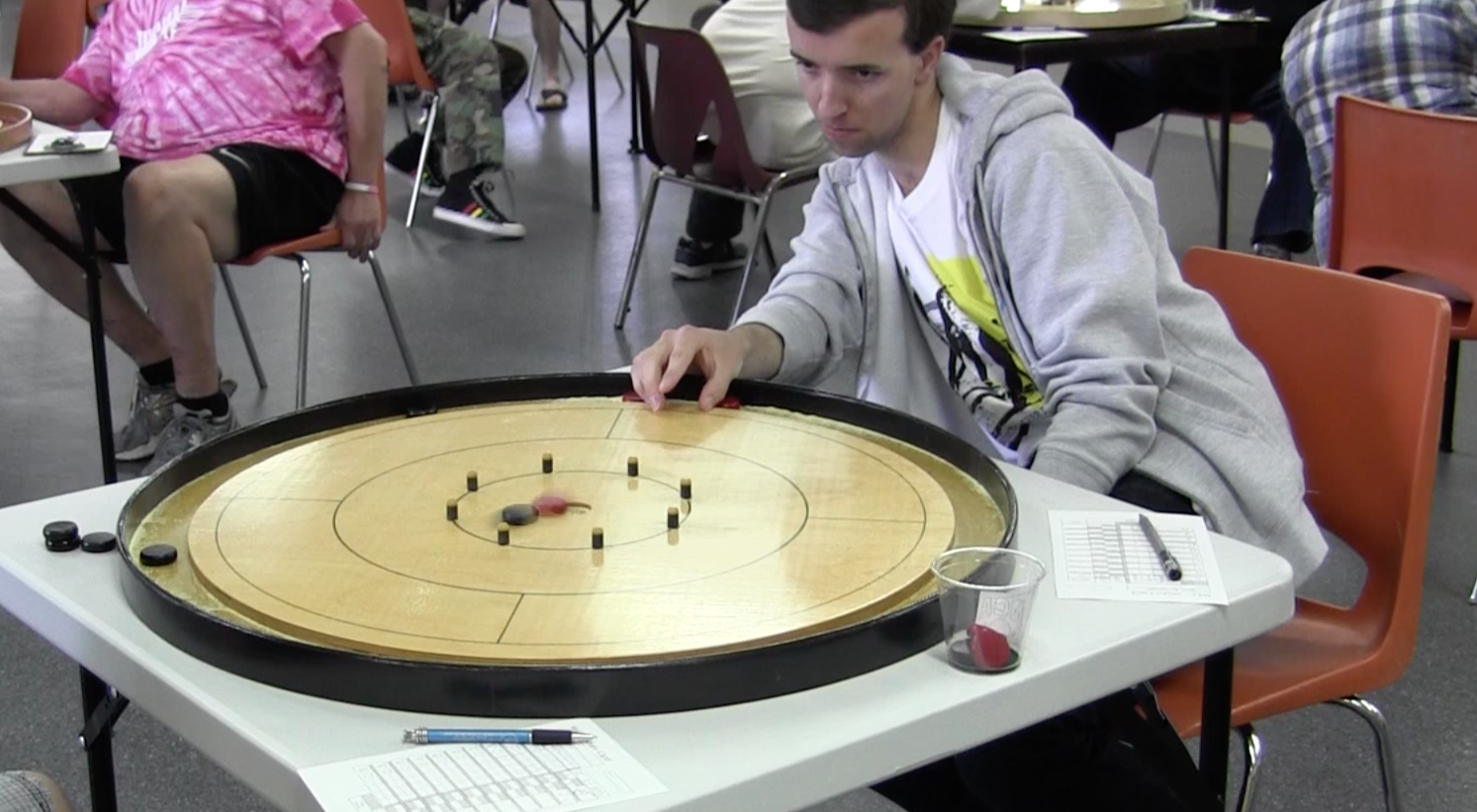 Similarly to the Crokin-Olsons, Quin is an out of province competitor who it would be great to see more, even if just at the WCC. Quin, a multiple time BC provincial champion, has actually never had the chance to compete in Tavistock. The closest he has come to an NCA tournament other than the BC championships was when he was visiting Ontario and the impromptu Quin Erzinger Crokinole Classic was put together. Quin showed off his skills against many of Ontario's best, finishing 6th out of 18 players, amassing 88 points in 17 games, and scoring a tournament high 174 20's. Although there are logistical challenges to having players such as Quin at tournaments in Ontario, it only benefits the game when the best of the best get to face each other, so hopefully we will see more of Quin in the future.
#5 - Derek Kidnie
Derek has the bragging rights to being the first World Crokinole Champion, having won the inaugural competitive singles championship in 1999. However, since then he has not been a part of the competitive crokinole scene. But anybody who is good enough to win the WCC, and defeat Joe Fulop in the finals, would be a great addition to crokinole. He did write a chapter for Joe Fulop's crokinole book in the mid 2000s, but it would also be great to have him compete with the current best.
#4 - Cameron Heights Teachers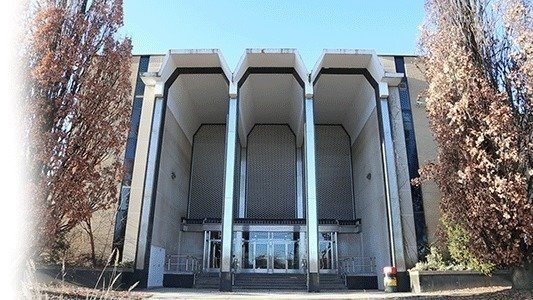 The group of teachers from Cameron Heights Collegiate in Kitchener are legendary in local lore. Although only Jon Conrad continues to regularly compete, and Tony Snyder and Dave Meijer usually make it to the WCC, there was a time when a group of these teachers were dominant, especially in doubles. They won a total of 8 team championships at the Joseph Schneider Haus tournament. And in the early days of the WCC, various combinations had great success in doubles play. In addition to Conrad and Snyder, Jarmo Puiras, Paul Hartman, Barry Kiggins, and Julie Neeb all won doubles championships and had multiple top four doubles finishes. Not to mention, all of this success was in spite of having to adapt to different rules at the WCC then they were used to playing in the Cameron Heights staff room. The idea of having Neeb, Hartman, Kiggins, and Puiras making a return to the game and join up with Conrad and Snyder to rekindle past glory is a sight we can only hope for.
#3 - Ron and Raymond Haymes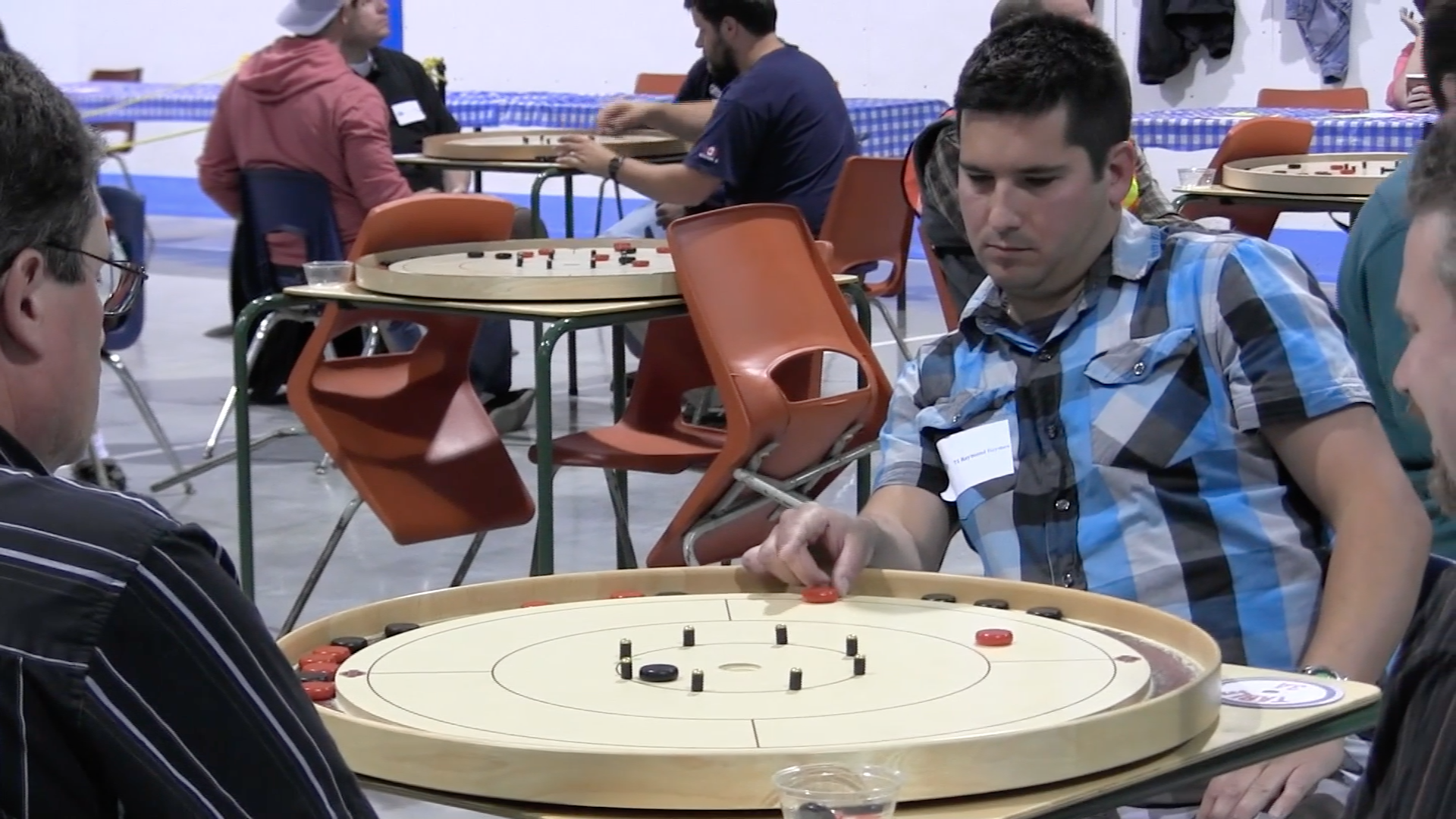 This father and son duo had a lot of success in both doubles and singles. Most notably they won the 2006 WCC doubles. Additionally, Raymond Haymes finished 2nd at the 2013 WCC singles, and Ron Haymes went toe-to-toe with Ray Beierling winning the 2014 Golden Horseshoe Crokinole Tournament. They were never regulars on the NCA tour, but watching old video, they clearly could make difficult shots at a regular rate and could go up against and beat anybody.
#2 - Al Fuhr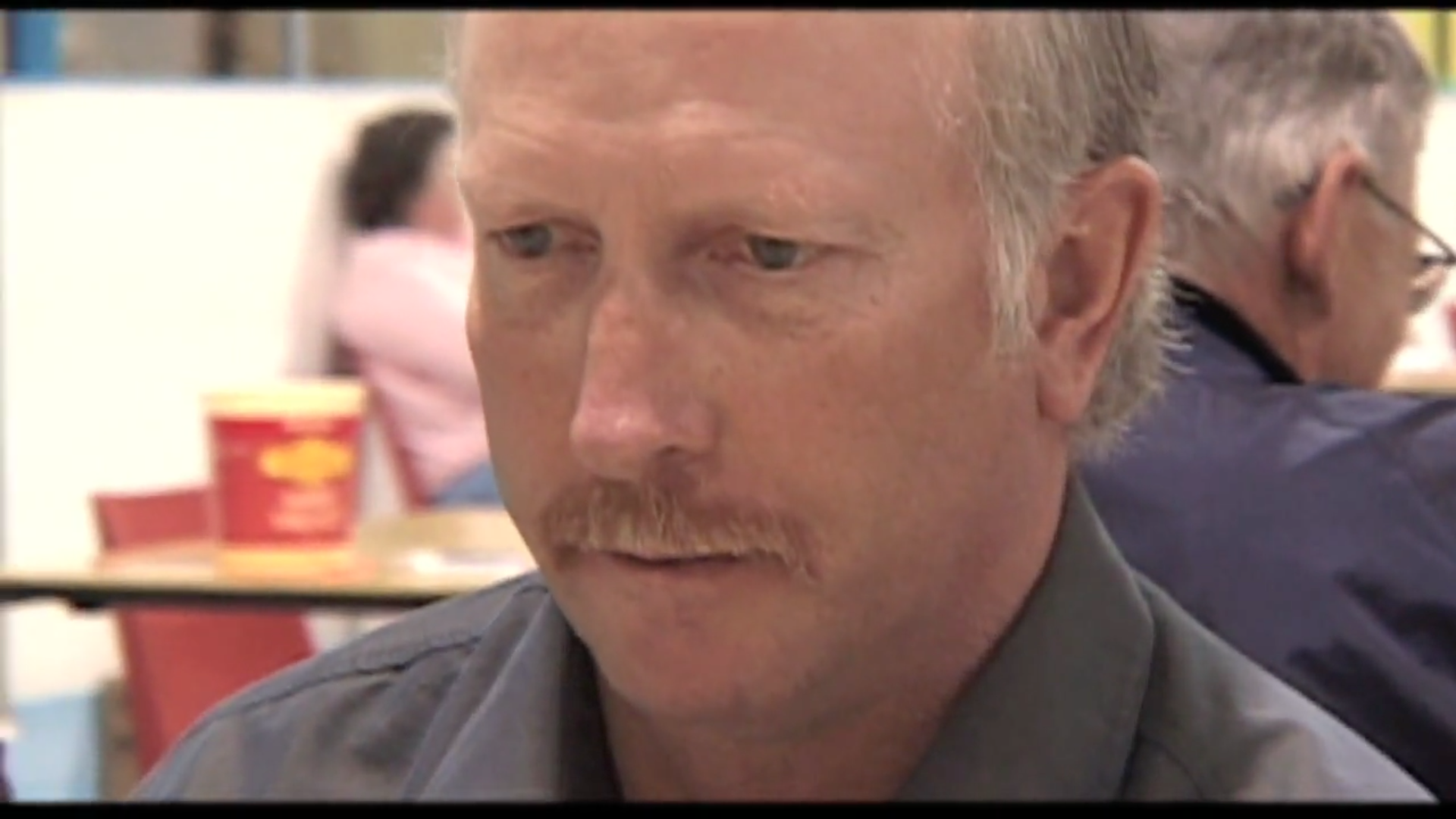 Al was one of the best players in the early days of the WCC. He won the 2000 WCC championship and was always a frontrunner, even being considered the man to beat at the 2004 WCC. In addition to his singles success, he also finished 3rd in doubles in 2002, teaming up with his son, Jeff. He also volunteered with the WCC committee, being a key member of the early organization of the tournament. The current crokinole scene could benefit from having a great competitor like Al back in the mix.
#1 - Brian Cook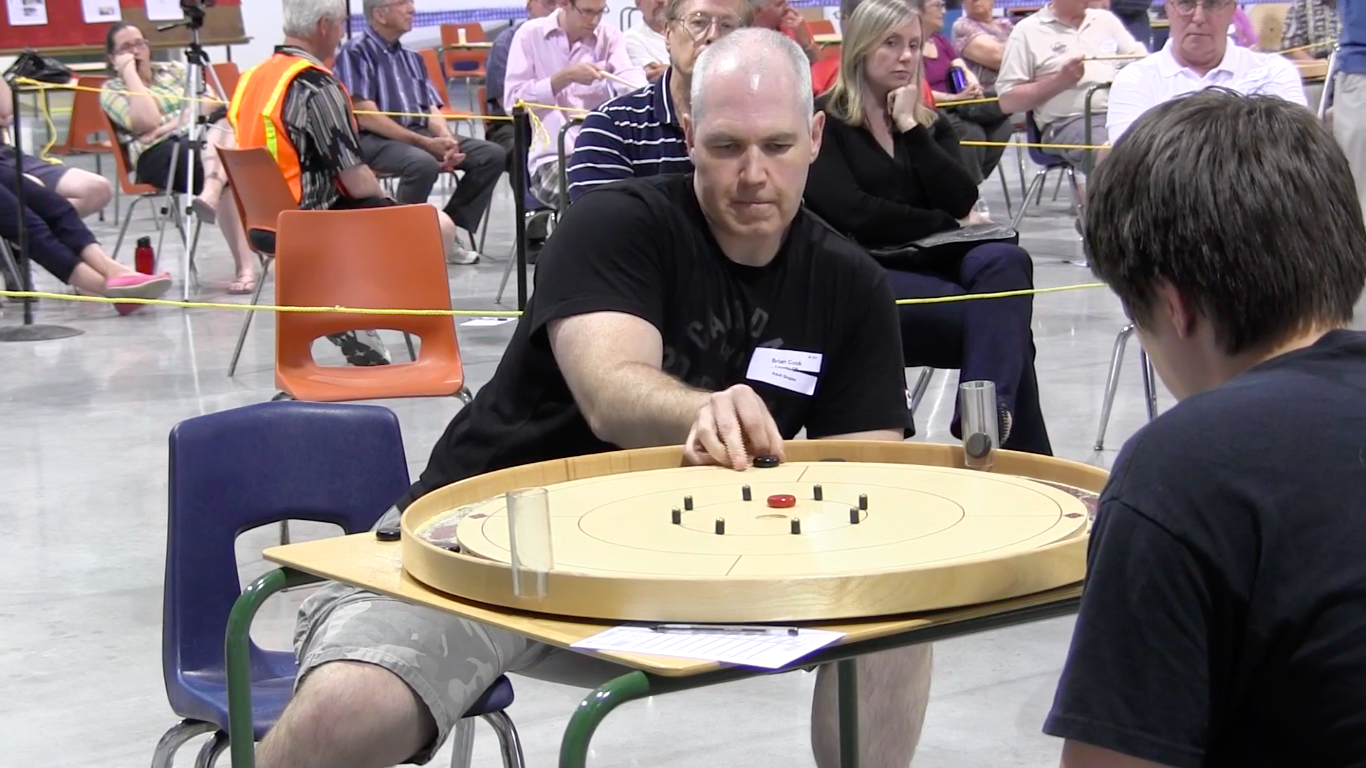 Brian was unquestionably the most successful crokinole player from 2004 to 2014. He won 4 WCC championships and finished runner up 5 more times. During this time he was also a regular on the NCA tour winning countless tournaments and multiple tour titles. He last competed in the WCC in 2014, when he defeated Justin Slater in the finals. Between June 2014 and November 2015 he sporadically attended NCA tournaments but still won multiple tournaments in that 18 month timespan. Now located in England, after a 4 year layoff Cook "came out of retirement" to win double gold at the World Cup of Crokinole in Hungary in 2019. This provided a tantalizing look at what it would be like if Cook returned to Canada for an NCA or WCC comeback.
We are all anxiously waiting for the day that we can join together at a crokinole tournament and compete for top prize. But as we dream about getting back in front of a board together, let's also imagine those we would love to see make a return to the competitive crokinole scene.