August 12, 2019
In the past 20 months only 3 players, Andrew Hutchinson, Connor Reinman and Justin Slater, have claimed victory at an NCA singles event. Justin Slater wasn't in attendance in Tuscarora, but Hutchinson and Reinman ensured the exclusive winners circle would remain when they met to fight each other for the Turtle Island title.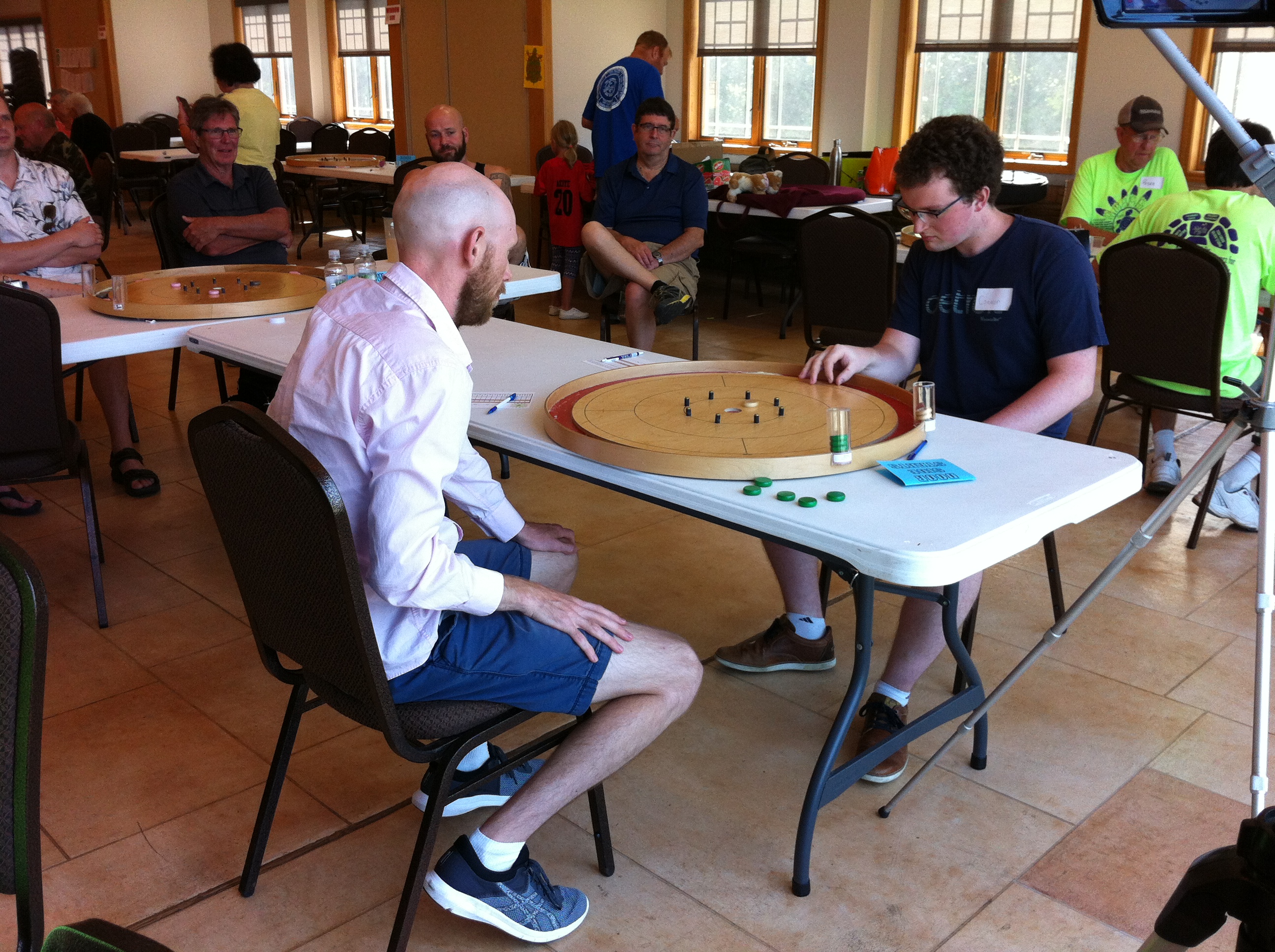 A day of brutally long border wait times unfortunately caught out some players, and yet there were still 39 players in attendance for the morning round at the Tuscarora Nation House. That number would rise to a grand total of 44 (23 in competive, 16 in recreational, and 5 in kidz) by the afternoon.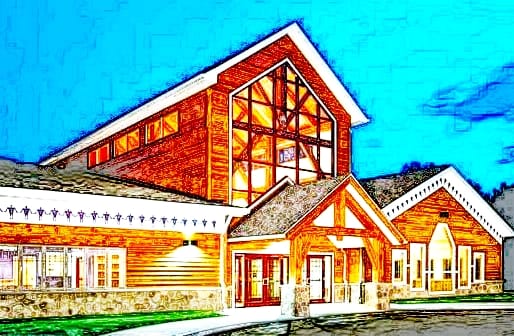 Nathan Walsh led the preliminary round scores with 62 points and 101 20s in 10 games, followed by Ray Beierling at 60 points, Andrew Hutchinson at 54 and Connor Reinman at 51 and a tournament-high 115 20s. Also making the A Pool in the afternoon were Jeremy Tracey (51 points), Roy Campbell (47), Jon Conrad (45) and Ron Langill (43). Michael Meleg (42), Andrew Korchok (41) and Roger Vaillancourt (41) all just missed out on A Pool cutoff and were in Pool B for the afternoon.
On the Recreational side, Francis Zettler and Brian Henry led the way at 58 and 55 points respectively to setup the afternoon play, while the Kidz division was very tight with Rachel Beierling claiming the top prize with 27 points, just ahead of Harley Printup and Novalee Printup at 26 and 24 points.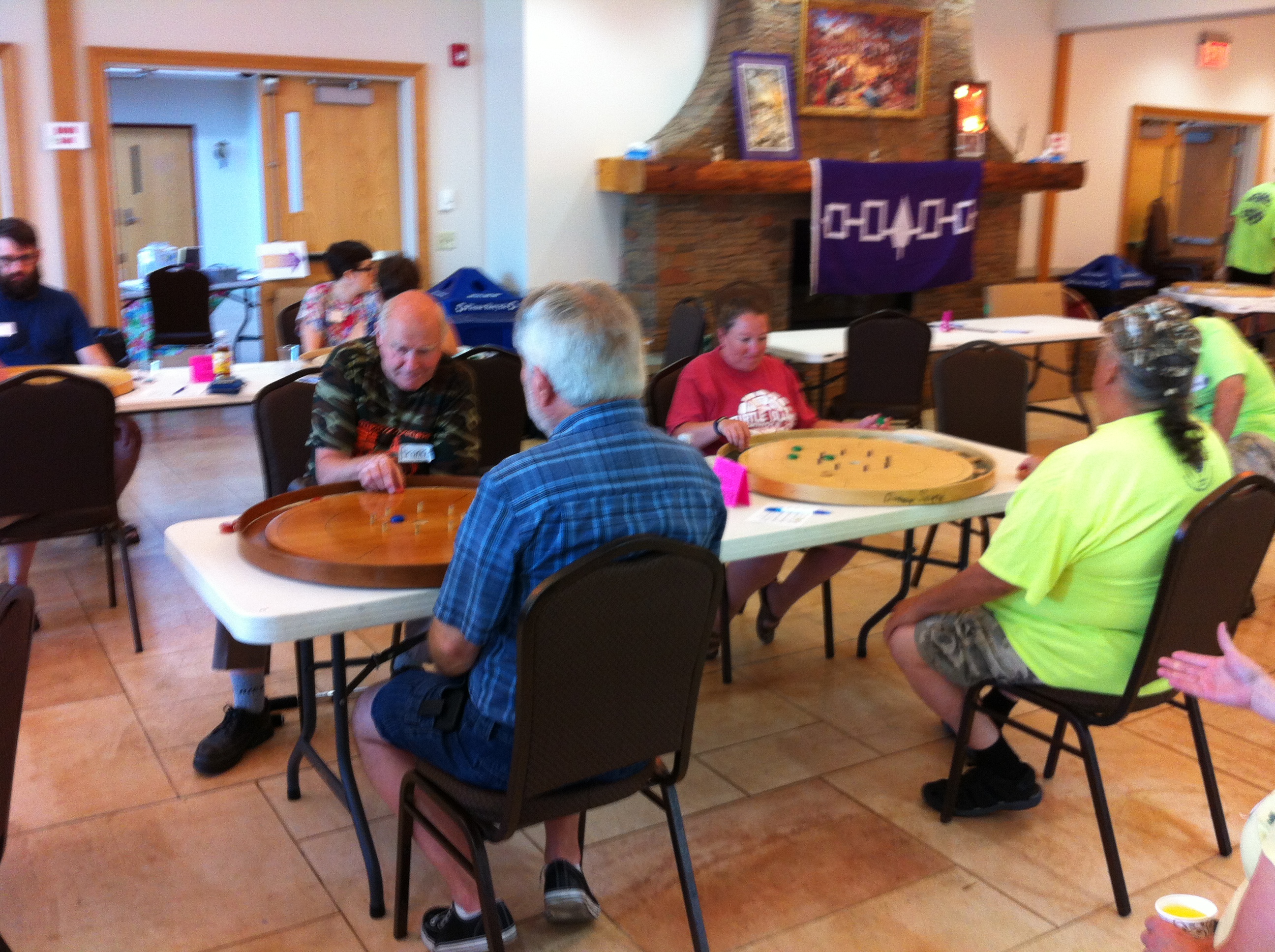 In the afternoon action, Josiah Brubacher scored the top seed in the Rec B Pool with 39 points in 6 games, and was joined in the playoffs by Christa Brubacher (28 points), Robin Piotto (26) and Melanie Meleg (22). Josiah Brubacher went into the final 4 action as the favourite, but was just edged out by Robin Piotto for the division win after both scored 14 points, but Piotto had the tiebreaker advantage.
In the Recreational A pool, Francis Zettler continued to perform superiorly with 36 points in 7 games, followed by Sarah Beierling at 33 points, Dave Carnahan at 30 and Erwin Printup at 29 points, just surpassing Janet Diebel who's 28 points just missed out on the playoffs. In the final 4 round robin, Zettler was pushed as Printup elevated his game to score 13 points, but it was only enough for second as Zettler scored 15 points to claim the Recreational title after finishing first in every round of action.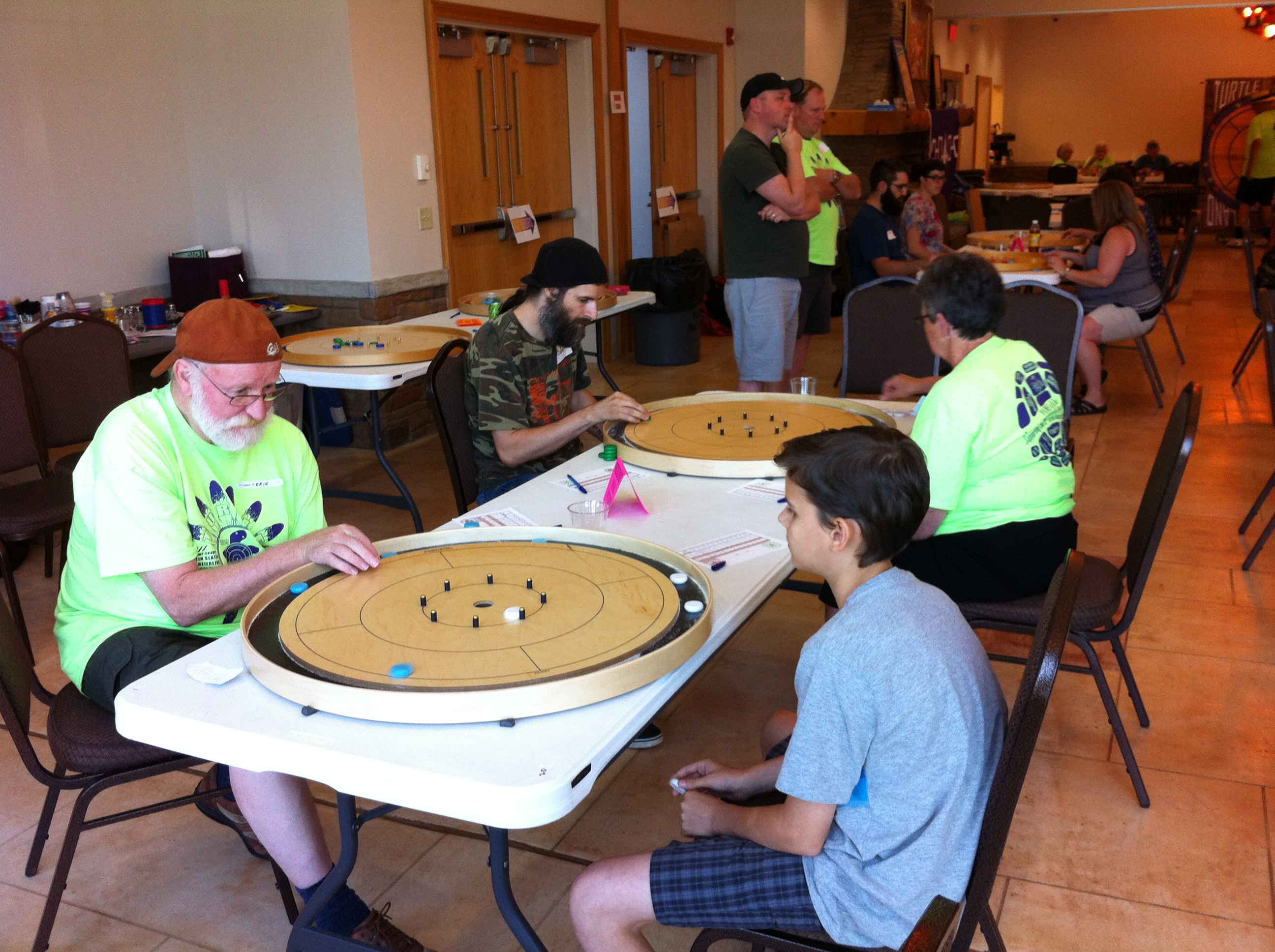 On the competitive side, Jo-Ann Carter led the round robin action in Pool C with 33 points and 49 20s in 6 games. She was joined in the playoffs by Eric Miltenburg (29 points), Abijah Jongsma (24) and Rueben Jongsma (23), as Graham Gaessler just missed the top 4 cutoff with 22 points. In the 1v4 semifinal, Rueben Jongsma overcame his lower seed and defeated Carter 10-2 in the first-to-9 match, while Eric Miltenburg also won his semifinal by a score of 10-2 over Abijah Jongsma. It was clear that Rueben Jongsma was just picking up steam all day long as he proceeded to then roll through his final first-to-11-points match with a 12-2 victory over Miltenburg.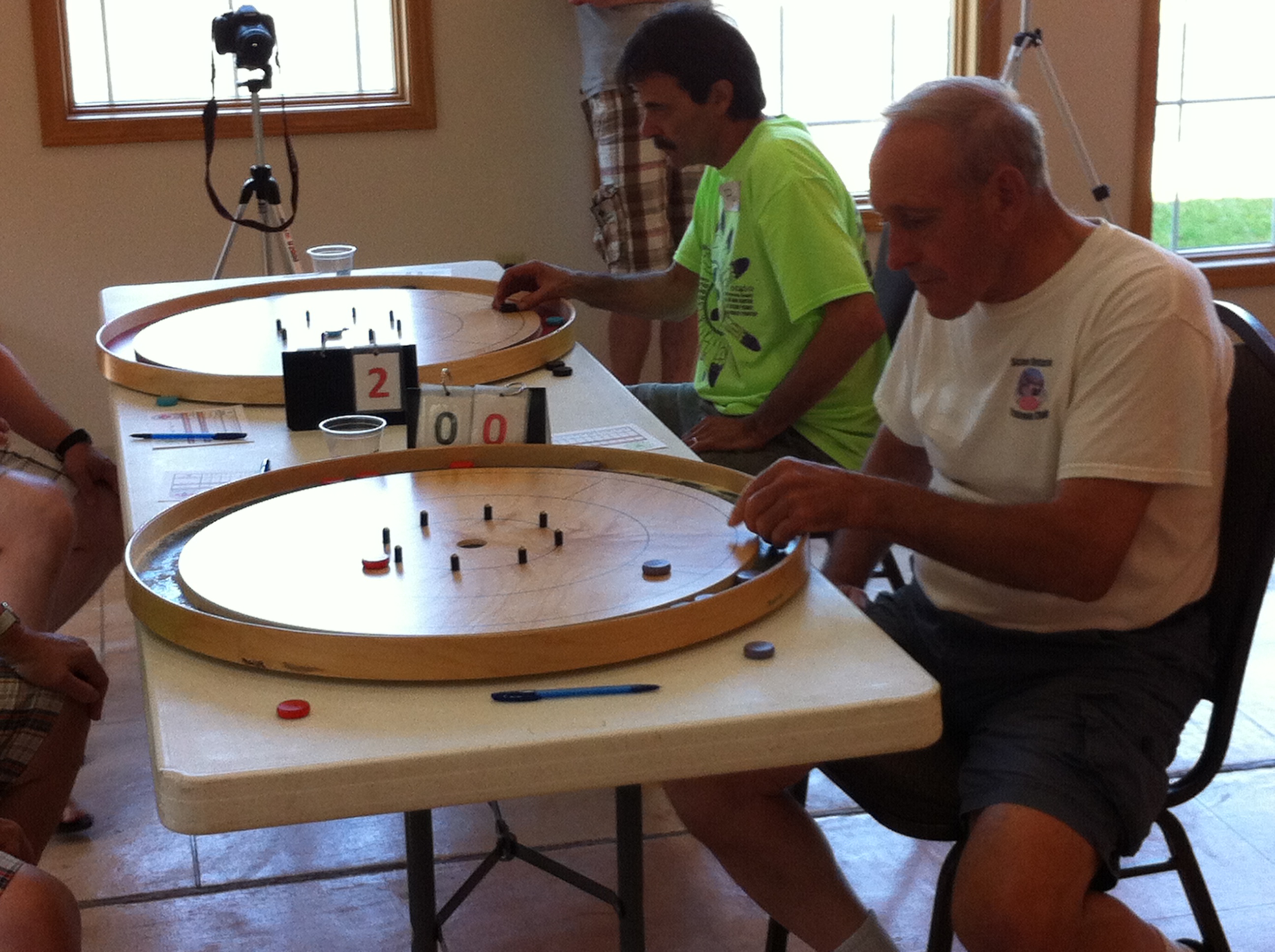 In Pool B, the top scores were closely bunched with Roger Vaillancourt earning that top seed at 35 points in 7 games, Clare Kuepfer in second at 33 points, followed by Peter Carter at 32 points and Michael Meleg at 31 for 4th. This was just ahead of Andrew Korchok and Bev Vaillancourt who both scored 28 points. With the round robin scores that close, it was no surprise that the semifinals would also be closely contested, but it was Vaillancourt and Kuepfer who held on to their higher seedings as both won their matches by a score of 9-5. In the finals, Roger Vaillancourt prevailed over Clare Kuepfer by a score of 9-3 for the Pool B title.
The competitive A pool featured 2 of the 4 semifinalists from the World Championships two months prior, and all 4 of the semifinalists from the Ontario Championships 3 months prior. The World Championship 3rd place finisher, Roy Campbell, and the Ontario Championship runner-up, Jon Conrad, would both be joined by Nathan Walsh at a melancholy 27 points, and all miss the semifinal cutoff by one point. Making the playoffs were Ray Beierling (28 points), Jeremy Tracey (31), Andrew Hutchinson (31) and Connor Reinman (36).
In the semifinals, Reinman met Beierling for the second time, with the previous meeting at the 2019 Ontario Championships going to Reinman by a score of 12-8. Beierling would get an early lead after he scored a 2-peg-rebound-20 to tie the first round, and then hold his hammer in the following round for a 3-1 lead. Reinman gained a 5-3 lead after he successfully converted 4 hanger-20s over the 3rd and 4th round. That would prove to be the underlying story of the match in the final 2 rounds as well, as Beierling generally matched Reinman in open 20 scoring, but the vast majority of Beierling misses landed short, and Reinman converted each opportunity for a 20, ultimately giving him a 9-3 victory.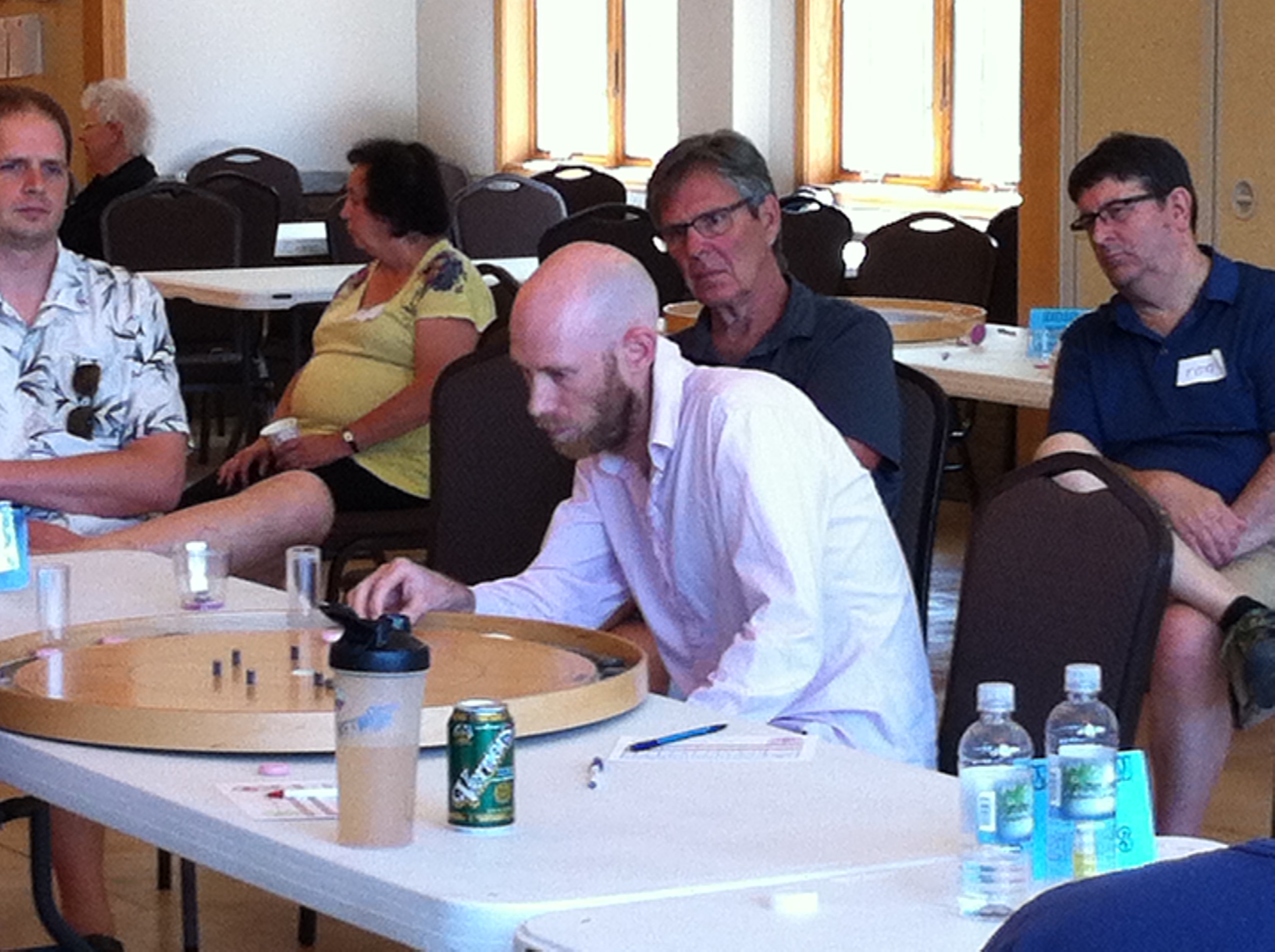 In the other semifinal, Hutchinson advanced to a 6-0 lead purely on open 20 dominance after not missing once in the opening 3 rounds. Tracey would miss his first shot in round 4, but gain the advantage on Hutchinson after making a long ricochet 20 that was followed by a Hutchinson open 20 miss. However, a missed takeout from Tracey, and then a missed takeout 20 on his final shot, would give Hutchinson an 8-0 lead. In the 5th round, Hutchinson managed to get 2 discs on the board and spent his remaining shots working his discs into the 10 on opposite sides of the board. Knowing a tie would give the semifinal victory to Hutchinson, Tracey attempted a nearly impossible shot for the 2 points, which was missed, giving Hutchinson a 10-0 victory, and the other spot in the finals.
The early rounds of the finals featured lots of 20 scoring, but Reinman led 4-2 after 3 rounds as Hutchinson missed chances to tie both the second and third rounds as he failed to make his final open 20 in both rounds. In the 4th and 5th round Reinman got an early 20 edge, causing Hutchinson to go on the offensive in search of an equalizing 20. In both rounds he was able to get a few shots for a takeout-20, but none were ultimately successful, and Reinman soon had an 8-2 lead in the first-to-11 match.
Reinman had a lead in the 6th round as well, but momentum seemed as though it might be stalling on his side of the board as he missed on a takeout that gave Hutchinson an open board. This time Hutchinson made his final two open 20s, climbing back from a deficit to tie the round for a 9-3 score. Hutchinson then capitalized on an early Reinman miss in round 7 by scoring a follow-through 20, which gave him a lead he'd not relingquish as he'd push the score to 9-5. But that's as far as the comeback would make it, as Reinman scored a hanger-20 early in round 8, and carry on to win the match 11-5.
The victory is Reinman's 2nd singles title on the NCA Tour, and he's in an early lead on the NCA Tour for 2019-2020 thanks to three Top 3 finishes. However according to Reinman, his NCA Tour hopes are low this season due to school committments in Indiana that may render him unavailable for the remainder of the season.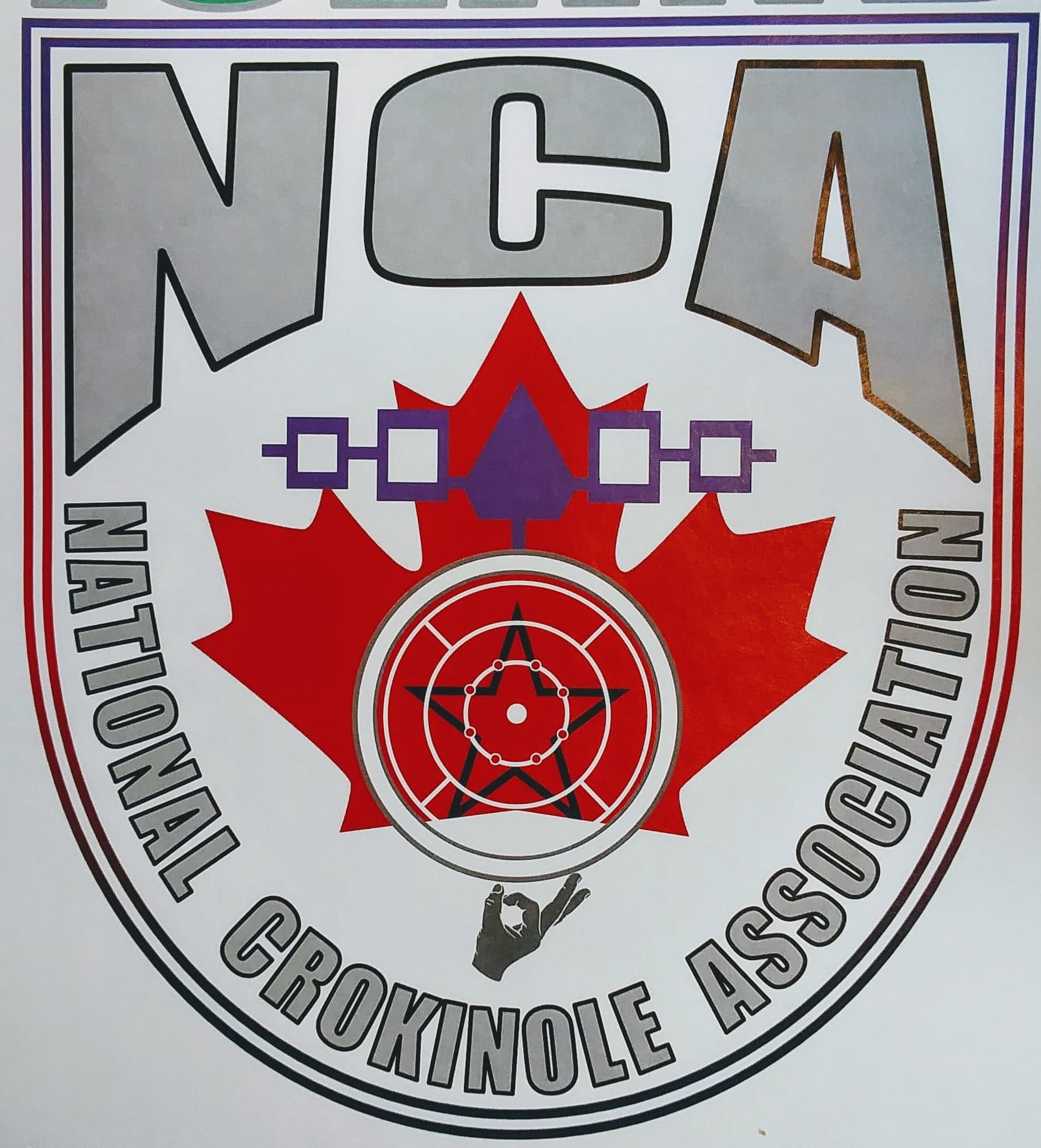 It's worth mentioning how astonishing the imagery is at the Turtle Island event. The crokinole tournament already sets itself apart from the rest with unique t-shirt designs for each year of the tournament, and the setting of the Tuscarora Nation House is pretty special as well thanks to some beautiful Indigenous imagery. The trophy design and craftmanship of Moochie Printup is pretty spectacular and was well showcased on the trophy table at this year's event.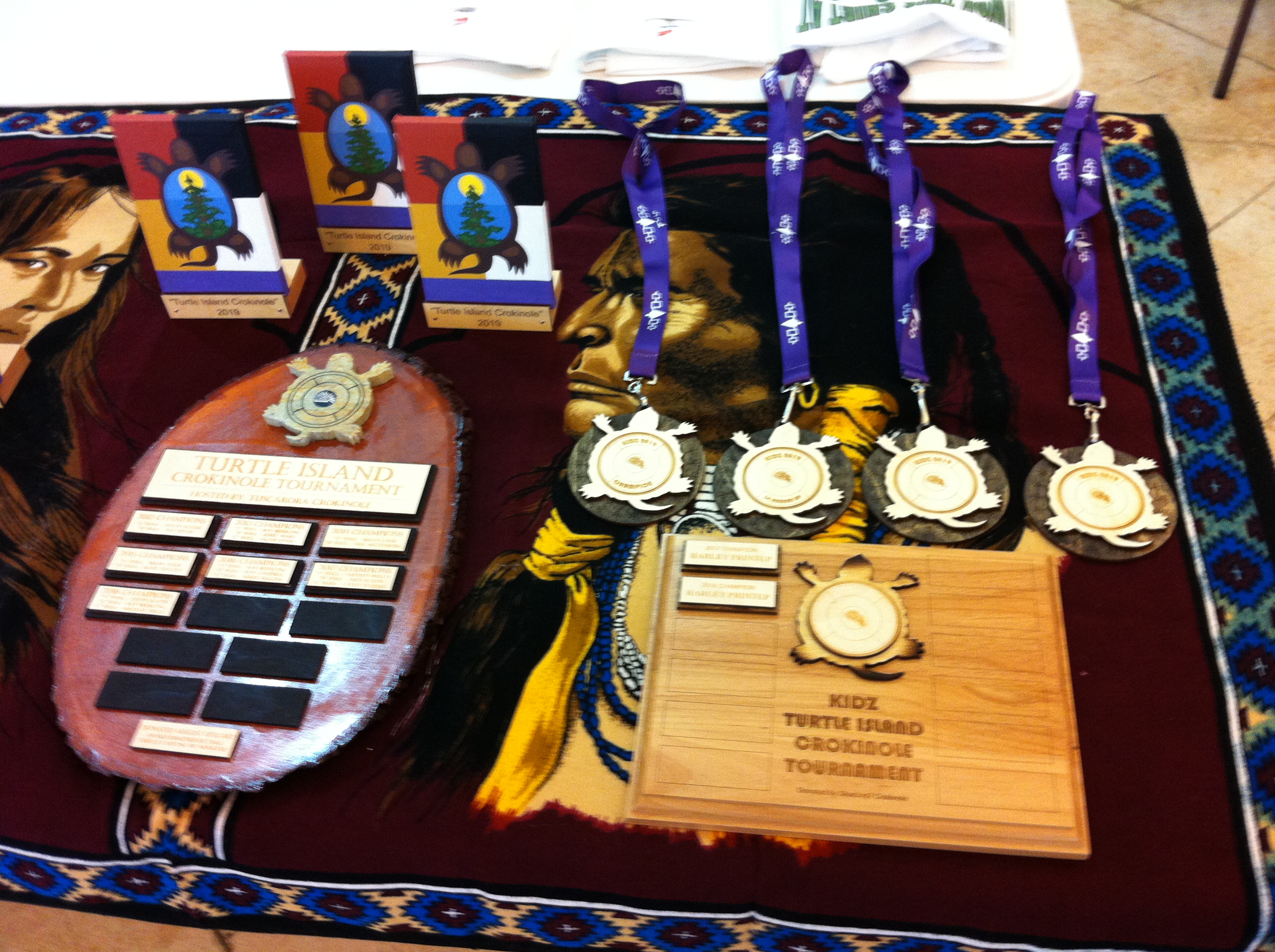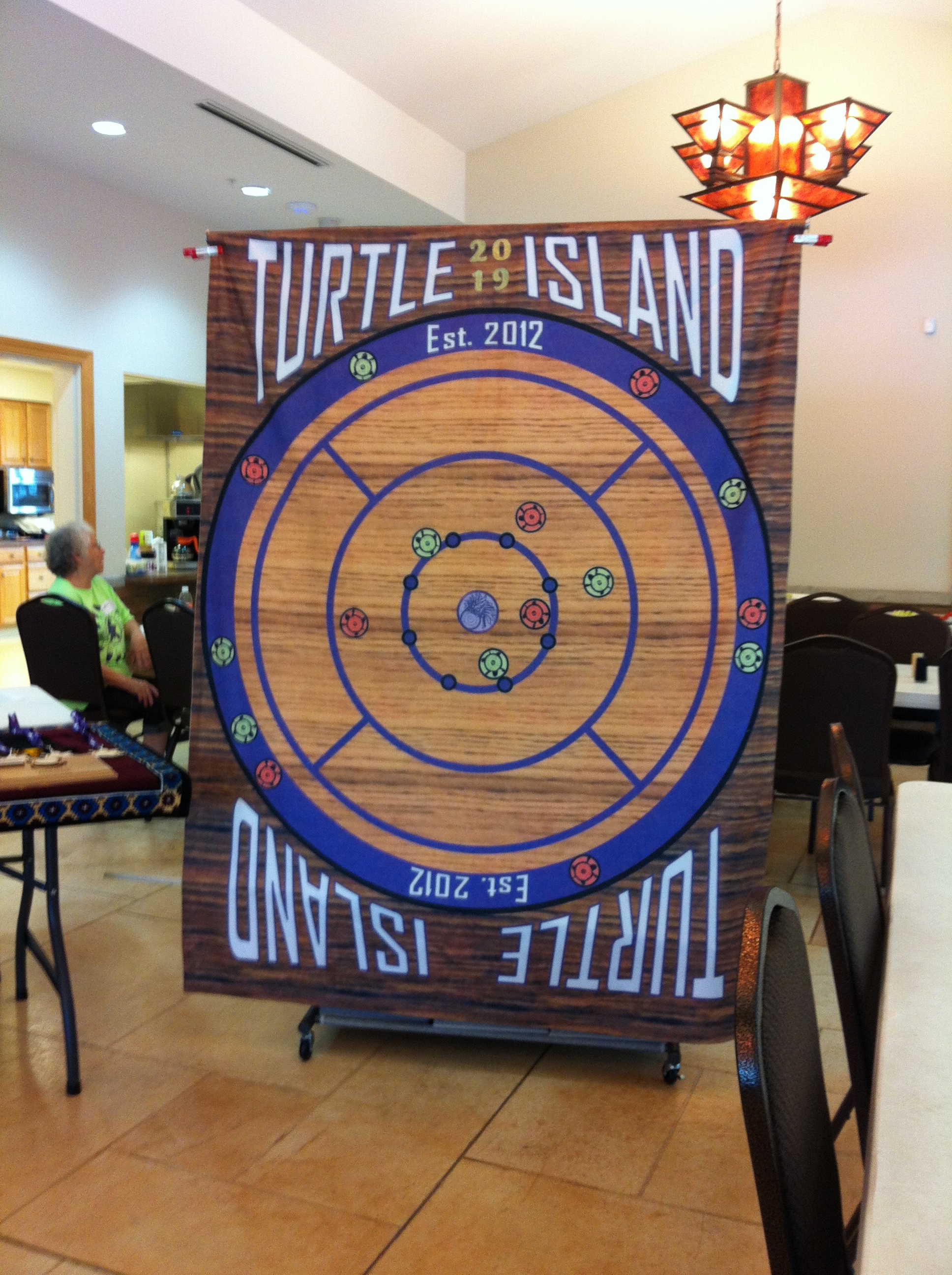 Reinman's second round performance of 36 points in 7 games also involved scoring 97 20s (which adjusts to 138.57 20s in 10 games), a new record high at the Turtle Island event, and good for 6th all-time in the 20s record book. With all that said, it's pretty easy to tell which road he took on his drive home.